Animal Services goes virtual
April 29, 2020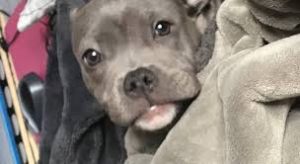 Brampton Animal Services (BAS) says it has introduced a new virtual system in order to help people who want to adopt or foster a pet amid the coronavirus outbreak.
Those interested can set up an video call appointment with a staff members where they can see and interact with animals that are up for adoption.
Up for adoption are cats, dogs and a number of other small animals including birds and guinea pigs.
"Potential adopters don't have to leave the comfort and safety of their own homes for this important part of the process," said Brampton Animal Services manager Kathy Duncan. "They don't have to risk any interactions or unnecessary attendances in their search for a furry friend."
Once a match is made, the potential adopter will drive to the shelter where a staff member will come out dressed in personal protective equipment to finish up the paperwork and pick up their animal.