Animal Services sees a spike in adoptions, fostering
April 5, 2020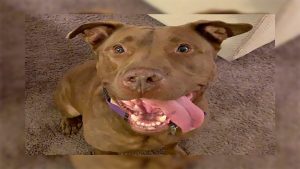 As North Carolinians are staying at home, amid the coronavirus pandemic, many are turning to pets for comfort.
Animals in the Burlington Animal Service Shelter are finding homes, currently, 90% of the shelter's cats and dogs have been adopted or are in foster homes.
Shelter Manager Jass Arias said she's happy there are fewer animals in the shelter, but that the last few weeks have been overwhelming.
"We've completely remodeled how we operate," Arias said. "But in such a tragic situation [its] just been so warming to see how the community has stepped up to help pets."
To limit person-to-person contact, all foster animals are now available on the Burlington Animals Services website as well as any forms needed to foster the pet.
"It's a great time to have the company of a foster cat. Especially if you're home alone, or you've been thinking about getting a pet but you work a lot and don't have time. So, this is a great time," Arias said. "They're just great stress relievers and just good company only do people get the benefits of the animals, but the animals get the benefit of being in a home environment rather than in the shelter."
For Elon University seniors Cecil Ferreira and Olivia Pierce now was the perfect time to foster Coco, who is a Labrador-Pitbull mix.
"We fell in love with her as soon as we got her in the car," Ferreira said.
Pierce and Ferreria say having Coco around makes them feel less stressed about the global pandemic.
"It kind of distracts us in a way because we take her out and we play with her," Pierce said. "It's just a big deal because I think it kind of takes our mind off of what's happening and people dying, people getting sick all over the world, and no one knows what's gonna come next."
Arias said that even while the virus continues to spread, it's great seeing the community helping animals.
"It just makes all of us feel really terrific. I mean, it's just phenomenal and so heartwarming to see that level of support from the community," Arias said.
Arias says being in homes instead of the shelter has a positive effect on the animals, and Ferreira and Pierce say having Coco has had the same effect on them.
"Honestly, she's bringing us so much joy," Ferreira said.