Belfast dog fouling service suspended
April 8, 2020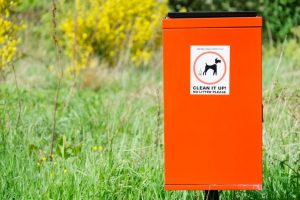 Belfast City Council is asking residents to be extra vigilant about cleaning up behind dogs, after announcing a temporary halt to its dog fouling service.
The council has stated the Dog Warden Service is currently working within a limited capacity due to the coronavirus emergency, and has suspended the complaints service regarding dog fouling.
The Dog Warden will continue to respond to urgent requests for assistance in relation to dog attacks or dangerous dogs, requests regarding prohibited dog breeds, and requests concerning stray dogs.
The dog fouling service includes an online complaint log, which will continue.
People are asked where the dog fouling is, the time it occurred, the time the offending dog is usually walked, as well as a description of the dog. In normal times, if a dog is caught fouling in a public place and the walker fails to pick it up, they can be fined £80, reduced to £50 if paid within 10 days. If the offender doesn't pay this fine, it could increase up to £1,000 in court.
It is also an offence to be in control of any more than four dogs, at any one time, while out in public. This once again can result in a fine of £80, or prosecution.
Over the past year 102 fines were issued by Belfast City Council for dog fouling. 264 fines were issued for failing to have a dog licence, and 356 fines were issued for straying.