Dog Named Zoey Is Missing
December 24, 2020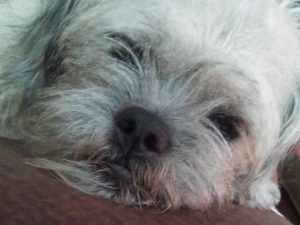 Authorities have found the car that was stolen earlier this week at an Elmhurst shopping center, but the owner's dog, Zoey, was no longer inside, police said Thursday.
The car was stolen in the parking lot at Elmhurst Crossing's At Home store on Route 83 on Tuesday morning. The keys and Zoey were left inside the car.
Elmhurst police announced Thursday that Chicago police officers found the car in the 11th-Harrison District.
The driver of the stolen car said he traded five bags of crack cocaine for the car on Chicago's west side, according to police. The whereabouts of the dog are unknown, but the dog was seen inside the car while traveling in the 11th-Harrison District, police said.
The owner, Yvette Colbec of Elmhurst, said Zoey was her emotional support dog and her companion.
"I don't think I could ever find another dog like my dog," Colbec told WGN.
She told the station she left her car running while she went into the store. The car was a 2004 Pontiac Vibe.
Zoey was described as a tan female terrier shih tzu mix.
Elmhurst police thanked Chicago police for their assistance.
"Elmhurst detectives are actively working on this case and appreciate all of the media attention and community support," Elmhurst police said in a statement.