How Dogs Will Cope After Lockdown
April 28, 2020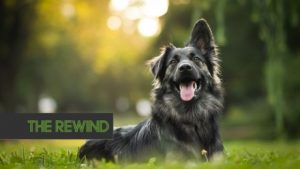 The coronavirus has been a testing time for most of us, but thankfully our dogs have been there for us to provide companionship and emotional support through unprecedented times.
But take a moment to imagine the upheaval that your dog must be experiencing. Days that were once full of long periods of quiet solitude are now filled with noise and bustle and people. It's the kind of thing a dog could get used to. But since the lockdown (hopefully) won't be lasting forever, canine advocates are urging people to start preparing their pooches for a return to the old normal.
In a statement today Becky Bristow of Dogs Trust Ireland said:
"Last year, we received over 2,300 requests from members of the public wanting to surrender their dog to us,"
"We are extremely worried that this figure could significantly increase this year if lots of dogs develop separation anxiety and become potentially unmanageable for their owners.
"Anxious dogs can panic when you leave, causing them to become destructive and damage your home, they can also bark and howl.
Bristow's advice to dog owners is to implement a structured routine, which gives your dog some alone time. She even says its worthwhile to put your dog in a separate room.
She added that she is also concerned about the welfare of puppies that were purchased during the lockdown as people sought distraction and affection. These dogs will have to adapt not having their owners around all the time and will inevitably find it challenging.
"We are also worried that some people have rushed out and impulse bought puppies because they knew they would be at home for a few weeks. However, they may not have the time to commit to them when they return to work."
The lockdown has posed so many challenges to the vulnerable members of our society, but lets not forget that its changed the lives of our pets as well, and they deserve the highest level of care whenever we emerge out of this crisis.