Leaving Pets In Hot Weather
June 8, 2020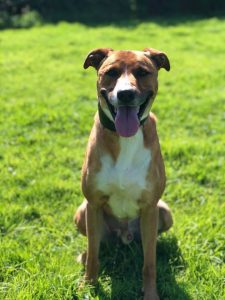 Here are some timely reminders of what we should be doing to keep our pets safe when it's hot.
Dogs in cars – we received several calls last week from members of the public who were concerned about dogs being left in vehicles.
Even with a vehicle parked in shade, with its windows open and a blanket over the windscreen, the temperature inside is likely to cause a dog discomfort, or worse – it could cause heatstroke and death.
Please leave your dogs at home when the weather is as hot as it has been.
When exercising your dog try to avoid the hottest part of the day and don't play with them outside when the temperatures are high.
Many dogs just don't know when to stop and will continue to play with a ball despite over-heating.
A paddling pool may help your dog to cool down, and they should have access to water at all times. Heatstroke can kill, and overweight dogs are particularly at risk.
Cats are generally less energetic in warm weather and they are adept at finding shady places to rest.
However, those with white noses and ears are at risk of getting those areas sunburnt, and so they should have a high-factor, pet-safe sunscreen applied.
If you are a rabbit owner please be extra vigilant at the moment and check your pet's fur at least twice a day, particularly at its rear end (under the tail, which can be hidden from view).
Flystrike is a huge problem in the summer months. Flies are attracted to moist and dirty areas to lay their eggs which rapidly hatch into maggots.
There are licensed products that can be applied to a rabbit's fur to prevent fly attraction, but good husbandry and hygiene will minimise the problem.
And what about wildlife?
We have had some sick hedgehogs brought to us over the last few days with a variety of problems, including tick infestations.
Ticks know no boundaries and will happily attach themselves to any mammal or bird, and so check your pets regularly.
A couple of the hedgehogs that we saw last week were dehydrated and so please remember to place shallow bowls of fresh water in your garden for the them to drink from.
And water for birds should be left in an elevated position to avoid predation by cats
Back to dogs, we have our very own sun-worshipper in Jeff, the five-year-old lurcher cross.
He is a bundle of fun who simply loves people, although he can be wary of strangers.
It is such a shame that large dogs, like Jeff, are consistently overlooked by potential adopters because of their size.
Jeff has excellent manners and is responsive to commands, and he would be best suited to an active family and an environment where he can run around and get plenty of exercise.
This is exactly what we are offering with our new day care service for dogs, due to open mid-June to coincide with dogs owners returning to work after lockdown.
We will be using our large barn here at Ard Jerkyll, two 'quiet rooms', two garden areas and a large paddock. We will be able to cater for all dogs – large or small, boisterous or timid – and our qualified staff will be able to address any behavioural issues the day care dogs may have.