Mendota Dog Training School
June 18, 2020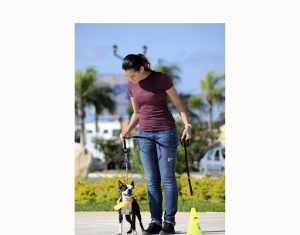 Leashes for Living Assistance Dog School is opening soon in Mendota and is accepting applications for students. The school teaches veterans and persons with disabilities to train their own service dog through positive training techniques. It also provides therapy dog classes for those who want to make a difference in their community by warming hearts and putting smiles on faces.
A service dog is not a pet. They are necessary medical equipment that enhance a person's ability to live life to its fullest, which is why the school takes its training seriously.
Leashes for Living is a unique program that uses positive techniques where the student/handler learns how to communicate with and train their canine partner. By teaching their dog special skills and manners, the student is capable of achieving an enhanced lifestyle.
The learned skills and tasks are based on the individual's needs, thereby giving them greater independence not only in their home, but also in the community. Skills learned are limited only to the imagination, and may include: open/close doors, turn lights on/off, pick up/retrieve items, brace and balance, diabetic alert, seizure alert, hearing alert, PTSD and so much more.
The school works together with each team to develop great service and therapy dog skills.