New Fire Dog
September 2, 2020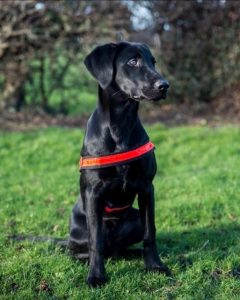 Black Labrador Thor has become a qualified fire investigation dog after he passed his assessment in Sheffield last week.
Thor will now be able to assist the fire service in investigating the causes of fires alongside his partner and fellow fire investigation dog, Reqs.
The service said that both Reqs and Thor perform a vital role in helping to discover how fires may have started by using their sense of smell to find flammable liquids once the fire has been extinguished.
Thor and Req's handler Nikki Harvey said: "Thor is an amazing search dog who from day one has continuously displayed the required characteristics of becoming an excellent fire investigation dog.
"I'm really looking forward to working with him through his career and hope that he is able to follow in the paw prints of his predecessor's to achieve the many successes that they have."
Evidence that Thor finds during his investigations can also be used in a court of law through criminal proceedings.
Although Thor will eventually replace Reqs, the service's older fire dog will still carry on working on investigations while being continually assessed.
Cabinet member for community safety Terry Hone said: "Thor has been excellent throughout his training and shown from the outset he has what it takes to be a fire investigation dog in Hertfordshire.
"I look forward to both Thor and Reqs helping to keep the residents of Hertfordshire safe and I am incredibly proud of what they have achieved and will go on to achieve in the future."