Principal dies in fire, family searching for dog who ran from scene
April 7, 2020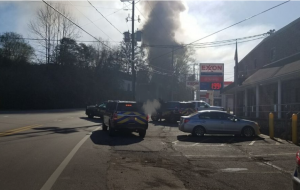 Kanawha County school officials have confirmed the woman who died in a fire last week in Big Chimney was a former principal.
Melissa Cisco died in a house fire that was reported around 9 a.m. Friday in the 4500 block of Pennsylvania Avenue, according to a spokesperson with Kanawha County Schools.
Cisco retired in 2001 from Clendenin Elementary School. She started working for Kanawha County Schools in 1960.
The family is looking for their pet dog who ran away from the fire scene. Maxx is a small black and tan dog, who also serves as a service animal. He was wearing a red harness when his family took him out of the burning home.
The family said Maxx could be in the Big Chimney or Elkview areas. Anybody with information on the animal should call (304) 545-7646.