Rescuers Save Dogs
June 15, 2020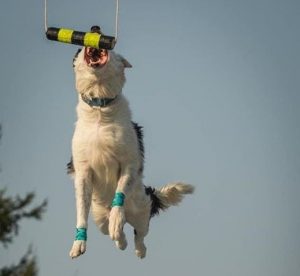 Rescuers say two emaciated dogs taken from a Des Moines home on Thursday likely had weeks or less to live.
According to a release, when Duke (brown) and Mariah (black) were removed from the home by the Animal Rescue League of Iowa (ARL), Animal Service Officers said they were "literally skin and bones."
Rescuers say Duke weighed 37.5 pounds (half of what this normal weight should have been).
Once the dogs were removed from the home, an ARL Emergency Care Team was able to begin caring for the dogs immediately, giving them fluids for dehydration, giving the dogs their "first food they'd had in who knows how long," and implementing a re-feeding program to help the dogs safely regain weight.
Duke and Mariah will continue to be monitored by a medical team.
According to ARL, "even in their frail state, they could not stop wagging their tails" the group said of the dogs after being rescued, adding that "Duke and Mariah didn't get this way overnight…their journey to recovery is expected to be long…We're taking things one day at a time right now."