Southeastern Guide Dogs
August 4, 2020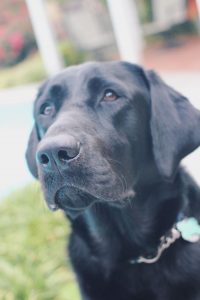 The Venice Yacht Club Charitable Foundation awarded a $5,000 grant to Southeastern Guide Dogs in direct support of its programs to supply service dogs for returning veterans.
Over the years, the foundation has now contributed more than $21,000 to this work that helps veterans wounded in body and spirit train with a service dog, allowing them to integrate back into their community and family life.
The Palmetto-based organization operates the most advanced training facilities of any service dog organization in the world. They create elite working dogs and provide life-changing services for people with vision loss, veterans with disabilities, and children with significant challenges such as vision loss or the loss of a parent in the military.
While 2020 has certainly presented the VYC Foundation with many challenges, including the loss of fundraising events due to the guidelines for COVID-19 protocols, it continues to receive the support of the VYC members to insure grants for critical needs are maintained.
Year to date, the foundation has accelerated its grant schedule so that vital programs can continue to operate. The foundation has already gifted $90,000 to 27 local charities fighting hunger, promoting literacy, protecting women and children from abuse, as well as supporting key services to veterans.
Since its inception in late 2010, the foundation has raised and gifted more than $700,000 for local charities.
In addition, the VYC Board has sponsored the building of six homes in partnership with Habitat for Humanity South County. The most recent home was dedicated on June 30.
The foundation committee asks people to consider the following: "In your own way and according to your own means, find a place in your heart to support the heroes who are providing meals, hope, homes, education, health and safety as we experience these trying times.