Dog Weight Pulling
May 21, 2020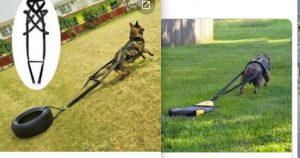 The benefits of a dog pulling weight is similar to that of a child learning a music instrument or sport. It's a physical and psychological challenge that will leave both of you feeling Proud. 99% of Dogs LOVE to Pull, it's not torture, your dog will Love it.
I have modified tires and equipment specifically for this sport. Donation Based or pay nothing but the barter is that I need videos for my website that I'm working on.
The weight is actually low, it's the resistance that makes it a physical and psychological challenge.
How many of you have working breeds without a job? Dogs have confidence when they have a job, pride and purpose.
I AM FLEXIBLE AND IS BEING OFFERED ON MULTIPLE DATES IN ADDITION THE DATE POSTED ON THIS EVENT PAGE. Feel free to call me anytime.
I have pulling harnesses but you may need to buy your own depending on your dog's size. I don't make a penny from that (not my site) & all other equipment is on the house.
Social Distancing will be easy because I can stand back while you motivate your dog.