Keep them at home
April 6, 2020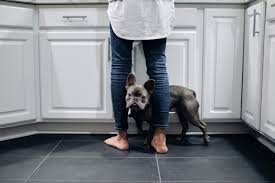 Why are employees and customers of our three Green Valley supermarkets ignoring state and federal laws that allow service animals but forbid pets on their premises?
It's becoming a more frequent problem as people insist on taking their furry family members everywhere regardless of the laws against doing so.
A manager at one of these stores told me they recently had to ask a customer with a bird perched on their poop-covered shoulder to leave the store!
The FDA prohibits live animals of any kind —except service animals — in grocery stores, restaurants or other food establishments.
Therapy dogs or emotional support pets are not considered to be service animals.
Any establishment patronized by the public is allowed by law to ask you whether your pet is a service animal required by your disability and what tasks it performs for you.
In a food establishment, if it is not a service animal, they should by law escort you out the door. The law is the law, and it applies to all of us and all of our pets.
Unless you have a disability for which it is specifically trained to perform tasks for you, it is against the law to bring any live animal into any public food establishment.
And under the ADA and Arizona's service animal law, businesses are not required to allow therapy dogs or emotional support animals.
Love your pets, but please keep them at home when you're out shopping.