Police K9 Unit
July 3, 2020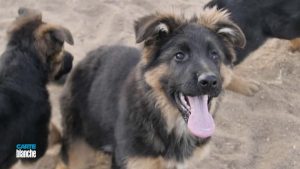 From vomiting to diarrhoea, the canine parvovirus (CPV) is a highly contagious viral infection that spreads between dogs… and if untreated, it can prove deadly.
In Gauteng, police service dogs are bred and trained at a specialised K9 facility that's been overwhelmed by an outbreak of CPV and this year, over 30 state-owned puppies have died from the infection.
But it's not the first time that this virus has spread through this training centre and in just eight months, almost 100 puppies have died. Last year 76 puppies were killed by the Parvovirus.
Is this gross incompetence or another under-resourced state facility? Carte Blanche investigates in a programme produced by Nicky Troll and presented by Derek Watts. Derek says: "While the country fights to contain COVID-19, there is another virus raging at a police K9 dog breeding and training facility in Gauteng. Two outbreaks of parvovirus have led to the agonising deaths of around 100 puppies in less than a year. Could implementing proper medical and hygiene protocols have saved them?"